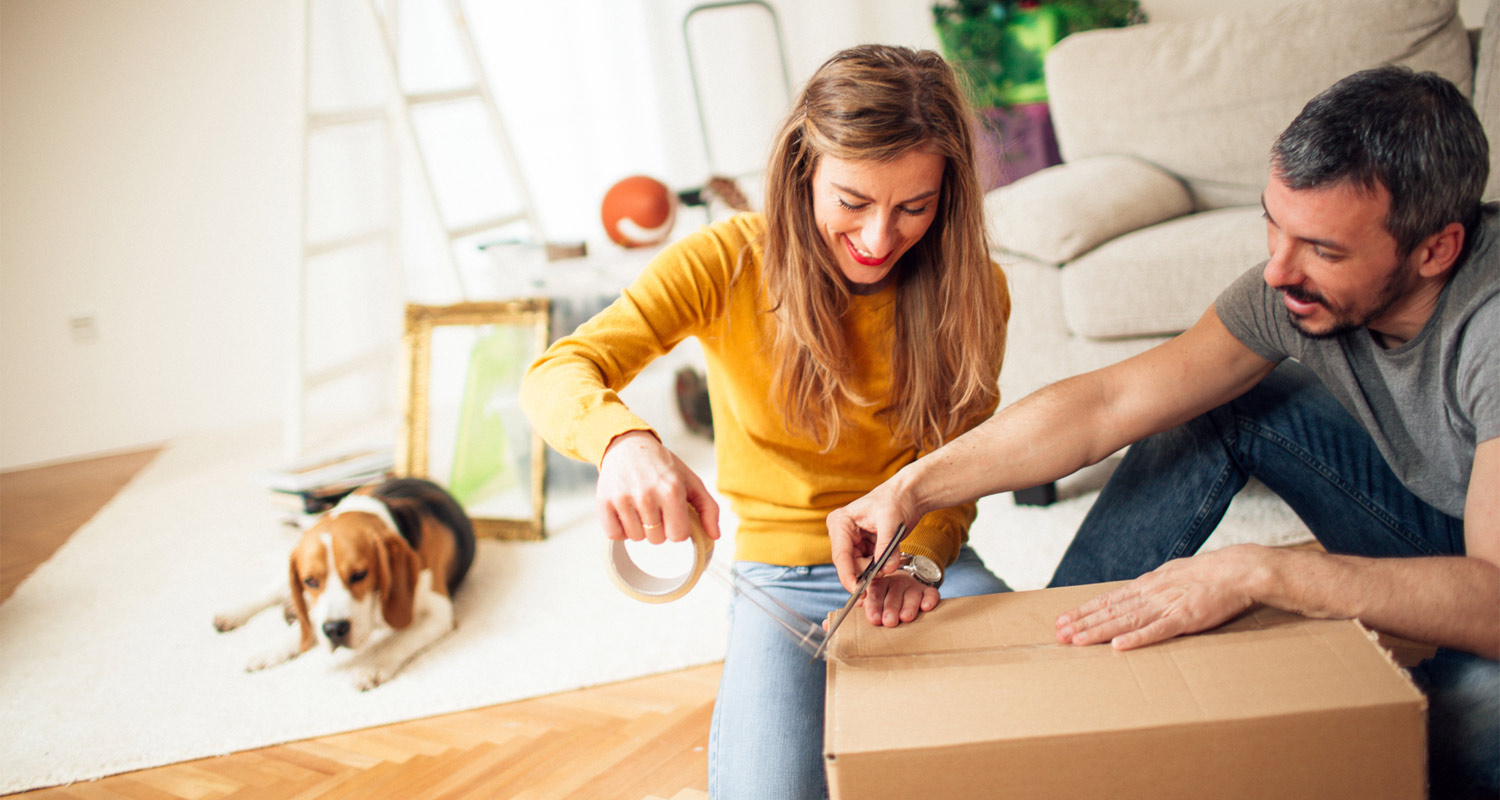 Warning: THE MORTGAGED PROPERTY (WHICH MAY BE YOUR HOME) MAY BE REPOSSESSED IF YOU DO NOT KEEP UP REPAYMENTS ON YOUR MORTGAGE.
Moving day checklist
It's often said that moving house is one of the most stressful life events you can experience. The turmoil of leaving your current home, moving all your belongings from A to B and organising details like utilities, insurance and mortgage payments can all take their toll on your stress levels.
For first-time buyers both the worry and the excitement are even greater. While in the past you may have simply moved your gear from one rented property to another, as a home-buyer there's much more to consider. To make sure moving into your first home goes as smoothly as possible, take a look at our week-by-week preparation checklist.
As soon as possible
If you're renting, check how much notice your landlord requires. If you're on a fixed term contract you might have to wait until the end of the fixed period before you can officially move out
Arrange to visit your new home with a tape measure to make sure your furniture will fit.
Use your move as an opportunity to declutter and clear out any unused belongings – why carry things to your new home if you no longer use them?
Start collecting boxes, as well as lots of newspaper and bubble-wrap, for packing – the more the better.
Four weeks to go
Start packing non-essentials now. Items like out-of-season clothes, books and rarely used kitchenware can all be packed now to save stress in coming weeks.
Research removal firms. It's a good idea to get quotes from at least 3 companies.
Make a list of the key contacts and places you'll need to notify about your change of address. This could include bank and building societies, mobile phone providers, insurance companies and your employer.
Two weeks to go
If you have children or pets, help keep them away from the stress of the day and arrange for someone to look after them for you.
Dismantle any non-essential furniture.
Let your neighbours know when you'll be moving. This is particular important if you require extra access to the property for any removal vans.
If you're worried about your post going to your old address, use Royal Mail's redirection service
One week to go
Contact your utility providers and let them know you're moving into the property.
Also contact the local council, water supplier and TV Licensing to let them know you're the new proprietor.
If you've got people moving in, make a note of key things they should know about the house. Don't forget to include alarm codes, how the boiler works and the location of the fuse box and gas or electric metres.
If you're moving to a new area, find local doctor's surgeries and dentists to register with.
On the day
Create a survival pack for the day of the move. Make sure you know exactly where the essentials are by putting them all together. The kettle, snacks, loo roll, sheets to pin at bare windows, soap and toothbrush.
Make sure your phone is fully charged and that you have enough cash to cover any moving day costs.
Take readings from your water, electric and gas metres from the property you are moving from and your new home.
Before you hand the keys over, do a final check of the property to make sure you've packed everything.
This guide is intended as a summary only and does not constitute legal advice given by Leeds Building Society. No reliance should be placed on this guide and you must make your own decisions, we recommend that you seek legal and/or financial advice if you have any questions or queries.