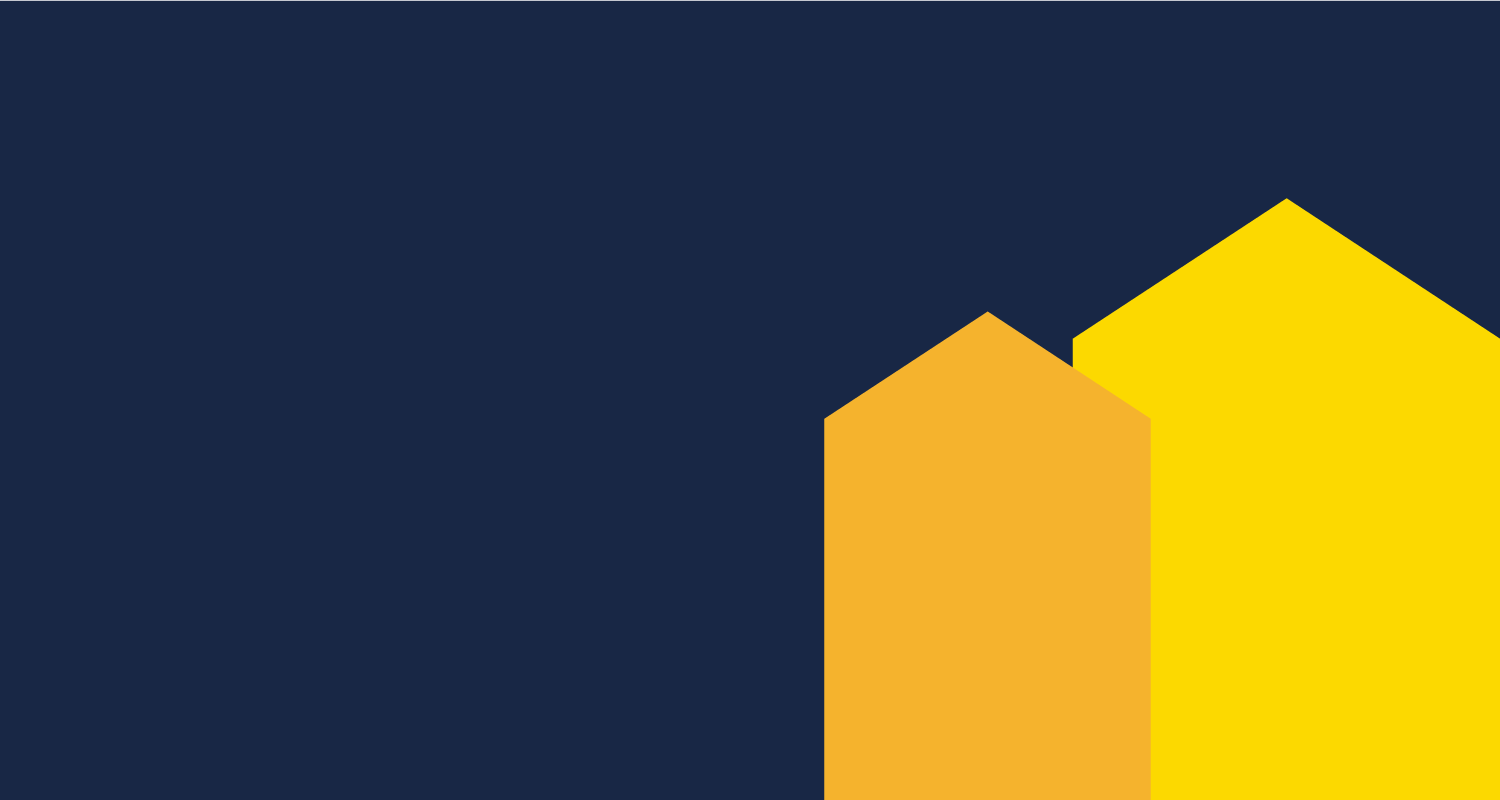 We're putting home ownership within reach of more people, generation after generation.
Nearly 150 years ago we were founded with the aim of helping people own their own homes and save for the future. Those foundations remain today.
Our purpose is to put home ownership within reach of more people, generation after generation. And even though we're proud that one in three of our mortgages in 2022 helped a first time buyer onto the housing ladder, we know more needs to be done.
Now's the time for action
The current UK housing market is stacked against aspiring homeowners. Home ownership is at its least affordable level in around 150 years[1].
81% of people are finding it harder to save a deposit because of the cost-of-living crisis, while 49% of prospective first time buyers fear they may never be able to buy a property[2].
We know big challenges are ahead, and we're already taking them on.

Making home ownership dreams a reality
In 2022, we took the bold decision to stop offering mortgages on residential second homes.
Second homes reduce the number of properties available for people to live in at a time when there's a broad consensus that the housing supply in the UK is inadequate to meet demand and needs to be increased.
We've also strengthened our support for first time buyers, helping 18,000 people onto the property ladder in 2022. We did this through our award-winning Shared Ownership proposition and by offering standard low deposit mortgages. Plus, we participate in other affordable housing schemes, including First Homes, and look for innovative ways to bring home ownership within reach of more people like our work with Experian to use their Boost service.
While helping people onto the property ladder is a key focus of ours, we're proud these efforts have also been recognised externally. We were delighted to win the First Time Mortgage Buyers' Choice award at the Moneyfacts Consumer Awards in 2023, and we've won Best Shared Ownership Mortgage Lender by What Mortgage eight years in a row.
Helping vulnerable people in our local communities
Some people struggle more than others to own or remain in a home of their own. We've identified vulnerable groups who need extra help to put home ownership within reach.
For example, one in four young care leavers find themselves homeless once they turn 18, with 14% sleeping on the streets[3]. We're looking to partner with organisations that work closely with vulnerable groups like young care leavers to provide financial education and tools to empower them about money management. Through our charitable foundation, we're funding beds for children who don't have a safe place to sleep, supporting young people with emergency accommodation and providing refuge for people who have nowhere else to turn.
We support charities, organisations and community groups who help people facing incredibly challenging circumstances. Our partnership with Dementia UK brings dementia support closer to home by funding virtual and in-person clinics. We've raised over £500,000 for Dementia UK since 2020, and 3,300 families have accessed vital dementia support through Society-funded clinics since 2021.
We're also providing safe accommodation for those fleeing the conflict in Ukraine, providing financial education sessions for young people concerned about the cost-of-living crisis, and donating thousands of volunteering hours to various organisations.



Acting now for next-generation homeowners
Everyone has a part to play in addressing the causes of climate change, including greenhouse gas emissions from businesses and homes. The UK has the oldest and least energy efficient homes in Europe, contributing 16%[4] of the UK's carbon emissions. The financial sector has a vital role in helping homeowners transition to net zero.
We're committed to a greener, net zero economy by 2050. We're certified as a carbon neutral company for selected greenhouse gas emissions, and last year 0% of our waste went to landfill.
We were one of the first lenders to join the Green Finance Institute's (GFI) Coalition for the Energy Efficiency of Buildings and we've since launched pilots for a range of new green mortgages which adhere to the GFI's Green Home Finance Principles.
Also, we are working closely with major house builders around the government's upcoming Future Homes Standard, supporting the move to build significantly more energy-efficient homes.
Doing business responsibly for everyone's benefit
Being a purpose-led business means we work responsibly and transparently. That means making decisions and acting in ways which protect the long-term interests of our members, communities, and the environment we all live in and rely on.
Achieving awards and accreditations year after year assures our members that we're acting responsibly and that they're receiving the best possible experience:
Institute of Customer Service ServiceMark accreditation

Fairer Finance Gold Ribbon for Savings

Fair Tax accredited, achieving the Fair Tax Mark for a fifth year
When everything's stacked against homeowners, people need a voice and meaningful action now more than ever. By government, by industry, by us. For everyone.
Read more about how we're moving forward with purpose.
https://www.ons.gov.uk/peoplepopulationandcommunity/housing/bulletins/housingaffordabilityinenglandandwales/2021#:~:text=In%20England%20in%202021%2C%20full,their%20workplace%2Dbased%20annual%20earnings
https://www.leedsbuildingsociety.co.uk/knowledge-base/home-buyers/tackling-the-uk-homeownership-crisis/
https://www.theguardian.com/cities/2019/nov/11/we-are-failing-children-in-care-and-they-are-dying-on-our-streets
This guide is intended as a summary only and does not constitute legal or financial advice given by Leeds Building Society. No reliance should be placed on this guide. We recommend that you seek independent legal advice and/or financial advice if you have any questions or queries.