Your Society
Your Vote
Your Future
About the AGM
An AGM (or Annual General Meeting) is the meeting of the members of an organisation. Each year we invite eligible members to vote and help shape the future of the Society.
It's a great opportunity to have your say and vote on who the board members are and how the Society is run. A director will only be elected or re-elected if the majority of members vote in their favour - so your vote empowers them to make decisions in your best interests.
Want to see who's up for election and re-election? Find out more about the directors.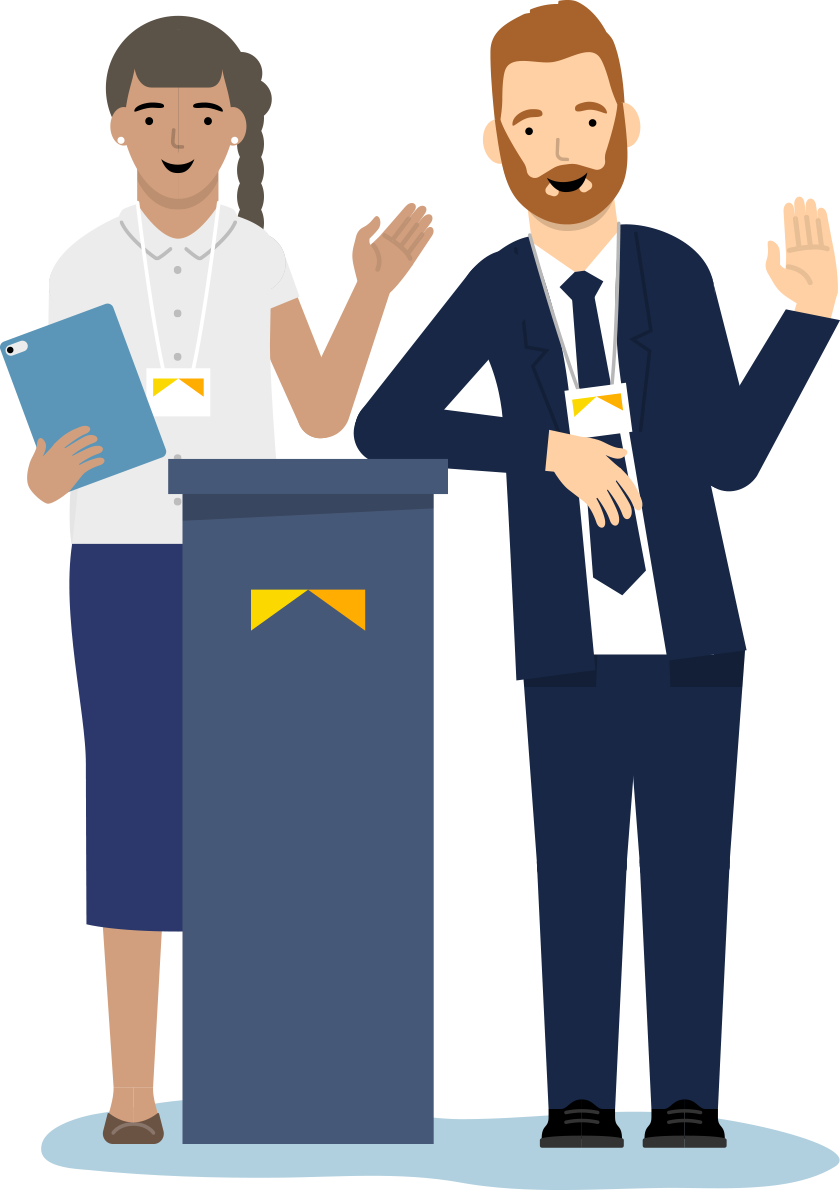 The 2022 Meeting
The AGM was held at 11am on Friday, 8 April 2022 at Leeds Marriott Hotel, 4 Trevelyan Square, Boar Lane, Leeds, LS1 6ET.
This year, for the first time since the pandemic began, we were pleased to invite members to attend the AGM in person.
At the meeting, members heard an update from the Society's Chief Executive Officer Richard Fearon and Chair Iain Cornish.
They also had the opportunity to ask questions and vote on the AGM resolutions.
Let's keep the conversation going
As a mutual, you're at the heart of every decision we make. So it's important we're always listening to what you have to say. We'd really like your 2022 AGM vote to just be the start of an exciting, ongoing conversation between us. Here are a few ways you can stay in touch, all year round: