About the AGM
An AGM (or Annual General Meeting) is the annual meeting of the members of an organisation. Each year we invite eligible members to vote and help shape the Society's future. Unfortunately, this year we're unable to allow members of the public to attend the AGM in person, but there are other ways to get involved. Find out more below.
It's a great opportunity to have your say and vote on the Board of Directors and how the Society is run. A Director will only be elected or re-elected if the majority of members vote in their favour. Your vote empowers the Board of Directors to make decisions in your best interests.
Want to see who's up for election and re-election? Find out more about the Directors.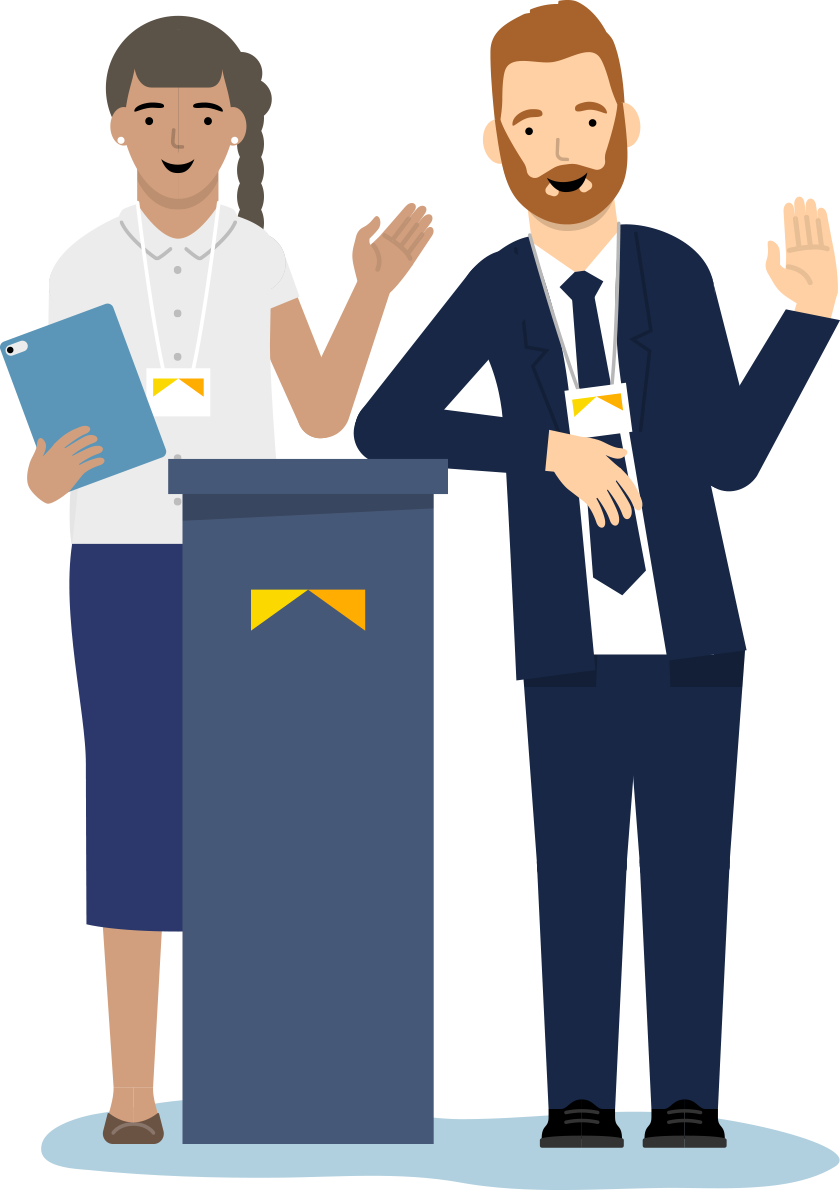 How to vote
You can vote online from Monday 8 March 2021. We'll send you your voting codes by email or in the post. This makes it quick and easy to cast your vote.
Once voting opens, you'll need to go to our voting website and enter your unique codes. You'll then be able to vote on our resolutions and Directors. After that, you can choose which charity you want us to donate to on your behalf.
You can also vote by post, by completing and returning your voting form using the prepaid addressed envelope provided. This form must be received by 11am on Wednesday 14 April 2021. Please vote early as the pandemic has caused some postal delays.
Our branches are open for essential transactions. Although you can vote in branch, for your safety, please consider using an alternative voting option first. Please check the branch opening times on the day of your visit. These may change due to the pandemic. Branch voting must take place by Friday 9 April 2021.
You vote, we donate
For every online vote, we'll make a 20p donation to charity. Once you've cast your vote, you'll be asked to choose where your money goes – Dementia UK or the Leeds Building Society Foundation. If you're not sure which charity you'd prefer to support, we'll split the donation equally between the two.
The AGM will be held at 11am on Friday 16 April 2021 at 105 Albion Street, Leeds, LS1 5AS.
Your safety and that of colleagues, is of great importance to us and unfortunately, we're unable to allow members of the public to attend this year's AGM. This is due to the evolving pandemic and public health and safety concerns.
Let's keep the conversation going
As a mutual, you're at the heart of every decision we make. So it's important we're always listening to what you have to say. We'd really like your 2021 AGM vote to just be the start of an exciting, ongoing conversation between us. Here are a few ways you can stay in touch, all year round: