< Back to the AGM 2022
AGM results 2022
As a mutual building society, we hold an Annual General Meeting (AGM) each year.
This year's AGM took place on Friday, 8 April 2022 at the Marriott Hotel in Leeds.
Because we don't have shareholders, it's you, our members, who help shape our future by voting at the AGM.
This year, 56,302 of you voted.
Here's a breakdown of the results.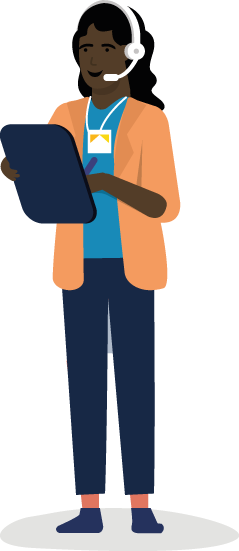 Votes in favour
Votes against
Votes withheld
Majority in favour
Resolution 1
To receive the Directors' Report, the Annual Accounts, the Annual Business Statement and the Auditors' Report for the year ended 31 December 2021.
55,434
467
397
99.16%
Resolution 2
To re-appoint Deloitte LLP as Auditors until the conclusion of the next AGM.
53,655
1,953
688
96.49%
Resolution 3
To approve the Directors' Remuneration Report (excluding the Remuneration Policy) for the year ended 31 December 2021.
50,727
4,313
1,256
92.16%
Resolution 4
To approve a change to the Directors' Remuneration Policy as contained in the Directors' Remuneration Report for the year ended 31 December 2021.
50,355
4,239
1,702
92.24%
Resolution 5
To approve the proposed amendments to the Rules of the Society as set out in the Notice of AGM issued to eligible members.
53,383
1,567
1,347
97.15%
Election/Re-election of directors
(a) to elect Robert James Howse
53,595
1,708
997
96.91%
(b) to elect Anita Tadayon
53,344
1,992
962
96.40%
(c) to re-elect Annette Marie Barnes
53,622
1,816
860
96.72%
(d) to re-elect Andrew Peter Conroy
53,625
1,727
947
96.88%
(e) to re-elect Iain Charles Andrew Cornish
53,670
1,730
899
96.88%
(f) to re-elect Richard Guy Fearon
53,491
1,855
953
96.65%
(g) to re-elect David Fisher
53,306
2,012
980
96.36%
(h) to re-elect Neil Anthony Fuller
53,445
1,884
971
96.59%
(i) to re-elect Andrew John Greenwood
53,674
1,689
935
96.95%
(j) to re-elect Gareth John Hoskin
53,301
2,016
983
96.36%
(k) to re-elect Lynn Reston McManus
53,594
1,840
865
96.68%