< Back to the AGM home
Chief Executive Officer's Review of 2020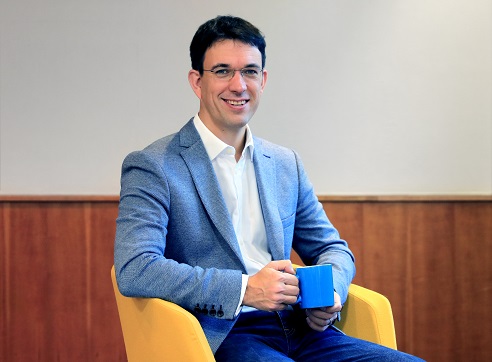 Richard shares his thoughts and reflects on the past 12 months.
When I reported 2019's annual results 12 months ago, nobody could have anticipated quite how tumultuous a year 2020 would prove to be, for all of us.
As historic events were happening daily, we all had to find new ways of living and working and the Society needed to adapt to this fast-changing environment to ensure we could carry on supporting you during this unique and challenging time.
We did so by remaining true to our purpose and responding rapidly to the world around us. Our colleagues have played a key role in this. The trust, and mutual support, they have provided to one another has helped us through a testing year, and the continuing trust shown in us by you, our members, is never taken for granted. We would not exist as a business without you.
I would like to take this opportunity to thank you for your continued support, given both to the Society and to me as Chief Executive Officer.
In response to member feedback, this year I wanted to directly address some questions you may have, so below is a Q&A section that I hope provides a helpful perspective on the year we have had.
How did the pandemic impact the Society's priorities?
As the scale and potential risks of the pandemic became more evident in the early months of the year, we took the decision to review and refocus our Corporate Priorities from April onwards.
Throughout the year, we remained focused on these three priorities – safely keeping the Society operating for the benefit of our members, keeping the Society financially resilient, and at all times communicating with our members and colleagues.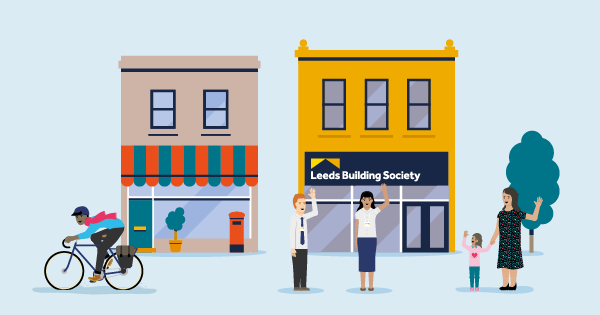 How did you safely keep the Society operating for the benefit of our members?
Your safety, and that of our colleagues was key throughout 2020. Our colleagues' diligence, care and dedication enabled us to respond nimbly and flexibly during the year, deploying resources where they were most needed, often at short notice.
Some were called on to switch roles and bolster customer-facing teams dealing with soaring enquiry numbers. Others worked behind the scenes to develop IT solutions to maintain service and make digital interactions easier for you.
Unlike many businesses during the pandemic, we didn't furlough any colleagues, and our colleagues remain highly motivated, with record engagement of 86%1.
How did you ensure that the Society remained financially resilient?
From a mortgages perspective, we've stuck to our successful strategy to support customer groups less well-served by the wider market, whether that's first time buyers, later life borrowers or home buyers accessing affordable housing schemes.
We remained active in the Shared Ownership market, including at 95% loan to value (LTV), throughout the year. Our expertise in this important sector was recognised in the 2020 What Mortgage Awards, where we were named Best Shared Ownership Mortgage Lender for a fifth consecutive year.
We continued to support our savers, despite the historically low interest rate environment in which the Bank of England Base Rate has dropped yet further. We work hard to keep our rates as high as possible for as long as possible. Although we reluctantly had to make some rate changes on existing products in response to falling market rates, our financial strength enabled us to consistently pay above the market average to our savings members, equating to an annual benefit of £82.8 million2.
We were pleased to again secure a 2020 Gold Ribbon from Fairer Finance for offering a good customer experience for savers, explaining our accounts clearly and making them straightforward to operate.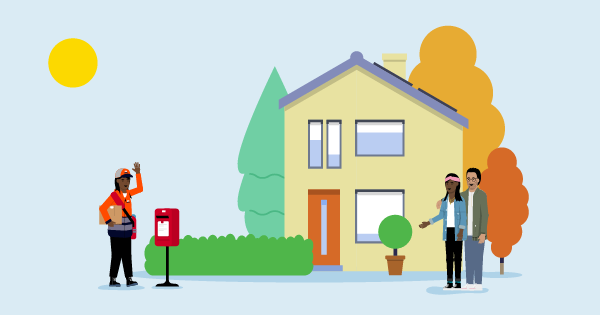 How did the pandemic impact the Society's financial performance?
We began 2020 with very strong liquidity, which allowed us to reduce excess liquidity while still ensuring a secure position, well above regulatory requirements.
This prudence, and our low-risk business model, has helped to maintain our reserves and financial strength, meaning we're well-placed to withstand economic shocks and market uncertainty.
Having tempered levels of growth and tightened risk appetite, we made appropriate provisions to reflect tougher economic conditions ahead.
As a mutual, we aim to generate resilient levels of profit, which we then invest back into the business. We achieved strong profit before tax of £80.7 million for 2020. This has enabled us to increase our capital and reserves to £1.35 billion, well above the regulatory requirement.
Unfortunately, we did need to make some difficult choices in 2020, which included closing three branches and withdrawing from Brecon. A tough decision which ensures we remain efficient in the longer term for your benefit.
Despite the immediate and ongoing challenges of the pandemic, we've never lost sight of our aims further into the future. I'm confident our longer-term strategy is working well for the Society and you, our members.
You can find more information on our performance on the report and documents page.
How did you communicate with members and colleagues during this difficult year?
Listening to what matters to you and seeking your feedback helps us to shape how we innovate and develop our products and improve service.
The unsettling times caused by the pandemic have made this two-way communication even more important and we've responded by increasing the frequency of our usual updates to you and our colleagues.
I was proud of, and also humbled by, the fantastic response from our exceptional colleagues, who were there for you and each other. If there was ever a remarkable example of living our mutual values, one of the most significant peacetime global events in our long history has brought out the very best in our people. I couldn't be more grateful for how they've risen to overcome every challenge.
How have you supported our communities in 2020?
As a mutual, purpose has been core to our existence since we were founded over 145 years ago. I'm pleased to confirm we've published our approach to How We Do Business to clearly set out our promises of how we'll carry on doing the right thing for you, our colleagues and communities.
We know our commitment to operating responsibly is as important to you as it is to us. We're proud of the ways we can demonstrate this, such as our certification with the Carbon Trust Standard for Carbon, our accreditation with Fair Tax Mark, and being a Living Wage Employer and Leaders in Diversity.
The pandemic forced changes to how we could launch our new partnership with Dementia UK, but some creative thinking ensured colleagues rallied immediately, coming up with socially-distanced challenges, raising more than £150,000 by the end of 2020.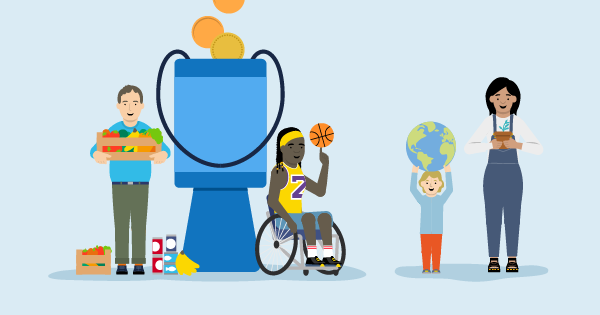 What would you say were the key success stories of 2020?
Successes included the swift creation of online mortgage payment deferral capability for borrowers facing financial difficulty. We've now automated, extended and improved this process, supporting 27,500 mortgage payment deferral applications in 2020.
As well as directly supporting members, we remained mindful of the importance of our intermediary partners to our success as a mortgage lender.
For that reason, I was particularly pleased by the successful roll-out of our Mortgage Hub during the summer. This user-friendly new technology platform improves user experience for members and intermediaries and supports more effective ways of working and greater efficiency across the Society in the future.
Mortgage Hub is the most visible result of the significant and ongoing investment we've made in our technology systems to ensure they can be better integrated and updated in future years.
The platform is already delivering improvements to service levels, which came under sustained pressure at various points during 2020, and I apologise that at times we didn't maintain the high service standards we aspire to. The housing market seized up during the first lockdown in March, which led to a backlog of mortgage applications. The temporary stamp duty holiday introduced in July then greatly accelerated the market's recovery in the second half of the year. This led to some of the busiest months for applications we have ever seen.
Looking ahead, what are your key investments for the future?
We remain committed to a sustainable branch network where there's sufficient demand, and in the autumn confirmed the purchase of new premises for our Leeds city centre branch.
We're set to move into our new Sovereign Street headquarters in 2021. This will bring together back-office functions previously split across three sites, further increasing operational efficiency, and reducing our carbon footprint.
All of our investment to future-proof the Society, whether through digital innovation or choosing and securing new premises, is with long-term value in mind, for the benefit of our membership as a whole, which remains at the heart of our decision making.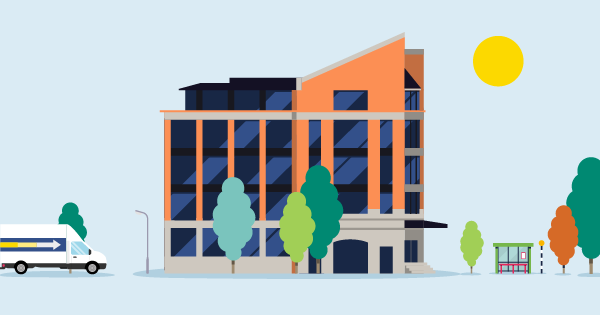 How would you describe the outlook for Leeds Building Society as we move into 2021?
It may take some considerable time before the UK economy sees the full effects of both the pandemic and Brexit. While progress with coronavirus vaccines has brought optimism, a great deal of uncertainty remains.
Low Bank of England Base Rate expectations mean savings rates across the market are likely to remain historically low, but we'll continue working hard to protect our savings members and aim to carry on paying above the market average on our savings products.
Leeds Building Society was created because our founders believed they could achieve more by working together. After a year where mutual support and co-operation were shown to truly make a difference, I know we can continue to succeed against what may feel overwhelming or unachievable, if we do so together.