< Back to the AGM 2023
Chief Executive Officer's Review of 2022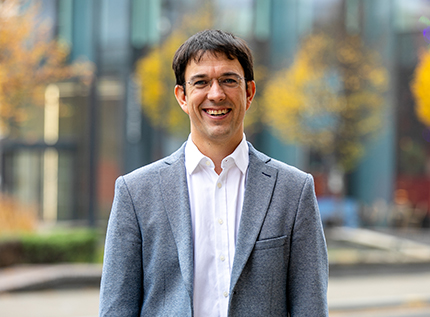 Richard Fearon reflects on 2022 and shares his thoughts on the year ahead.
How do you look back on 2022?
2022 was a difficult year for many people, with a cost of living crisis. We were therefore focused on how we could play our part in supporting our members. We've been able to deliver excellent results, and our support for the housing market was record-breaking, including strong support for first time buyers. We really pushed forward on our purpose of putting home ownership within reach of more people.
Alongside that we've done more than ever to support good causes and communities – including reaching our fundraising total of £500,000 for Dementia UK a year early, and the work we've done to support Ukrainian refugees, amongst other things.
I think it's been a strong year for the Society amid tough times for the economy and credit for that is due to our fantastic colleagues.