Leeds Building Society end of year results are in!
We've reported strong results for another year as our retiring Chief Executive Officer (CEO) Peter Hill hands over to his successor, Richard Fearon.
So let's take a closer look at some of the numbers…
Mortgage lending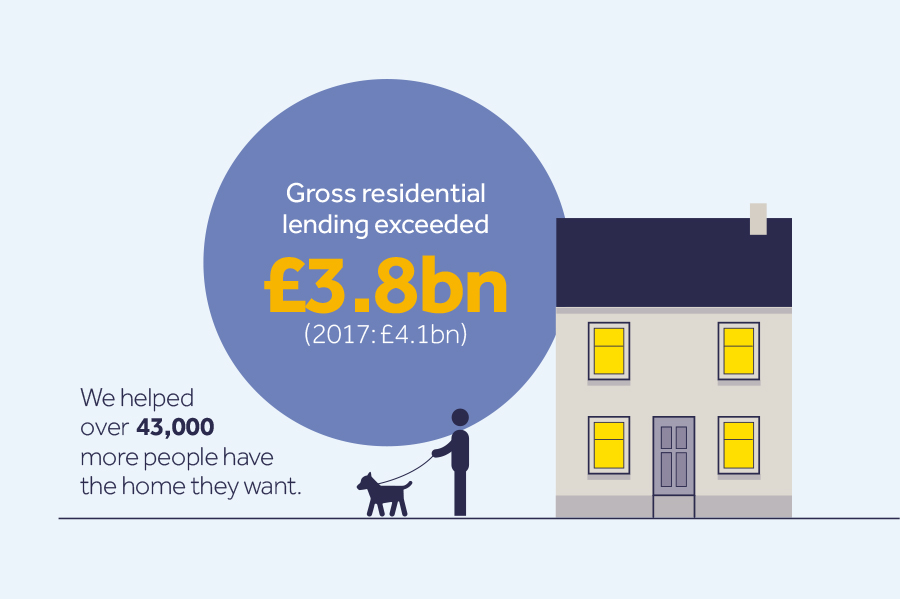 We've helped over 43,000 more people have the home they want, including almost 12,000 first time buyers. In fact, we delivered UK net lending of £1.0bn and grew more than twice as quickly as the market*. As a result, mortgage balances increased by 6% to £15.8bn.
As well as mainstream lending, we've been able to focus on customers who are less well served by the wider mortgage market. We've been active in areas such as Shared Ownership, Buy to Let and Interest Only. And we were the first national high street lender to launch a Retirement Interest Only mortgage range.
Savings balances
In addition, we've helped over 63,000 more people save for their future. Our members' savings balances grew by over £800m, to £13.9bn.
Savings rates
Despite a challenging, low interest rate environment we continue to support members, offering products to meet their needs. We paid an average 1.32% to our savers compared to a market average of 0.70%. This equates to an annual benefit of £81.5 million for our savers**.
Profit before tax
As the UK's fifth largest building society, we've reported a robust profit before tax of £116.9m for 2018.
Total assets and total capital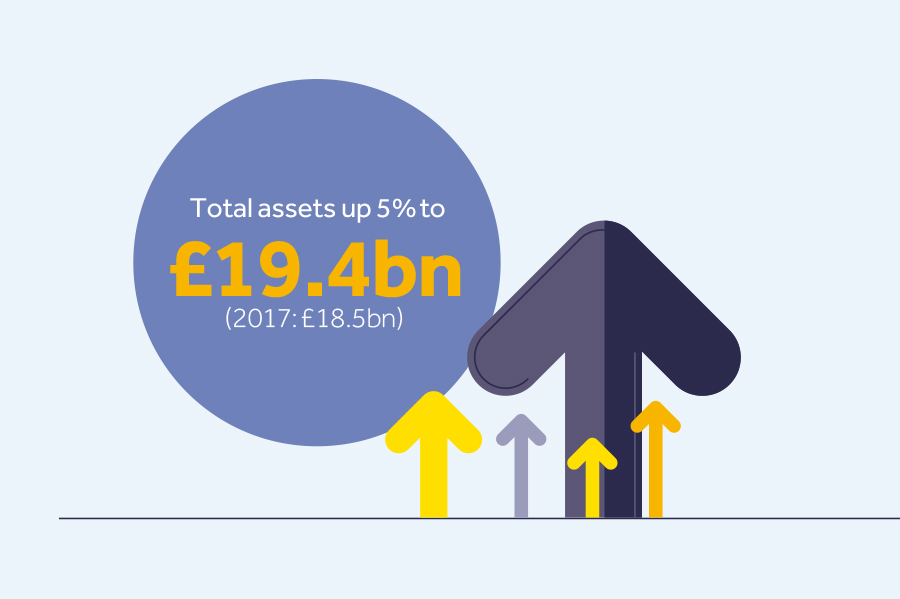 Our total assets rose by 5% to 19.4bn in 2018. And our total capital rose to £1.2bn (£988m 2017) – that's well above the regulatory minimum requirements.
Colleague engagement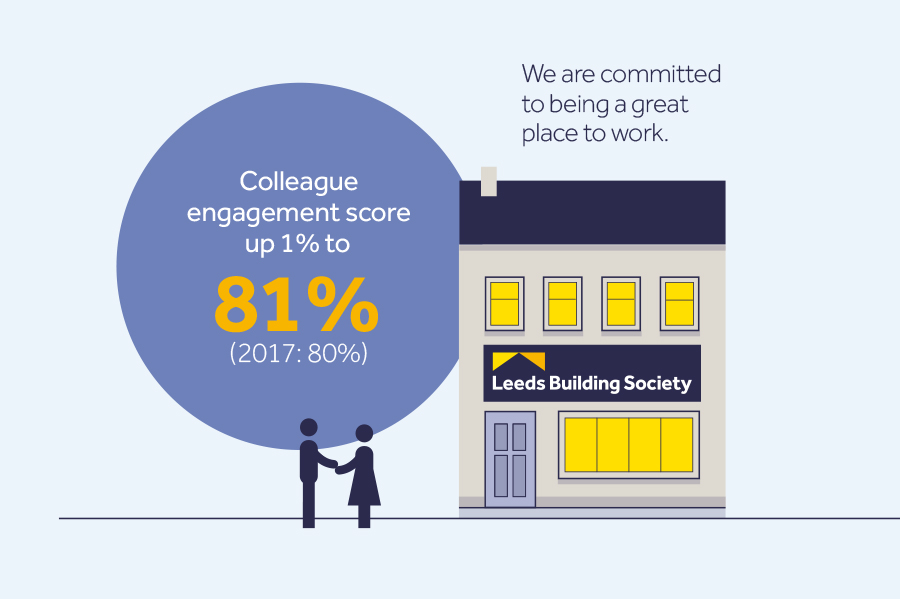 Achieving a 2 Star Best Companies rating marks us out as an "employer of choice" and secured us a place in the 2019 Sunday Times Top 100 Best Companies to Work For.
New CEO Richard remarked: "Our colleagues remain integral to our ongoing success and their commitment to delivering excellence to our members every day helps us to keep moving forward to be ready for an increasingly digital world and ensure we can be around for at least another 140 years."
Corporate Responsibility
Our customer focus extends to taking account of members' views on how the business conducts itself. In 2018 we were the first national financial services institution to secure the Fair Tax Mark. This is an independent validation of tax policies and transparency which forms part of our wider responsible business commitment.
We were also the first financial services organisation to receive Leaders in Diversity accreditation from the National Centre for Diversity, demonstrating our strong commitment to diversity and inclusion.
Future proofing
As a building society, our profits are retained for the long term benefit of our members. So we can continue to invest for the future while remaining secure through the ups and downs of economic cycles.
CEO Richard commented: "Investment during 2019 will be the highest in our history. This means we can carry on helping more members save and have the home they want, while increasing our digital capability and moving forward with pace and focus to meet and surpass their expectations."
Our financial prudence has helped us weather external economic challenges throughout our long history so we remain strong, secure and independent.
Finally a big thanks to all our members for such a successful year – without whom we couldn't have achieved such great results.
* YTD growth (to Dec 2018) in UK residential mortgage balances (+5.8% to £15.8bn) was higher than mortgage market growth of just 2.6% (Source: UK Finance: outstanding mortgage balances Dec 17 vs Nov 18).

**CACI CDSB, Stock, January 2018 – December 2018, latest data available. CACI is an independent company that provides financial benchmarking data and covers 87% of the high street cash savings market.