When it comes to buying property it's all about location, location, location. Choosing where you want to live is one of the first big decisions you need to make.

If you can narrow down your options to just two or three areas, you'll find the whole process a lot less daunting than searching all over town. It will also help if you can really get to know the streets around the area you've chosen. It can give you a feel for a neighbourhood and help you decide if you'll be happy there. Try to be open-minded. Buying a home always involves some level of compromise. Weigh up things like;
Your journey to work and transport links.
The centre of your social life.
How close you want to be to family.
The local amenities, including busy roads, green space, shops, pubs, restaurants, schools, nurseries, doctors and dentists.
Often property websites can tell you all about the local area as well as specific properties, and some even tell you how much local properties have recently sold for. Very useful for deciding how much to offer!
Obviously some places are more affordable than others, not just in terms of house prices, but also in terms of things like council tax, gas, electricity and water. New homes often cost less to run than older homes. But money isn't everything. You need to feel happy. You need to feel safe. You need to feel close to those you want to spend time with.
Two up, two down, open-plan flat or two-bed apartment; different properties suit different people and it's an important factor when you're buying for the first time.

When it comes to choosing a home, it all depends on you and the way you live your life now as well as your plans for the years ahead.
Space is an important factor. Obviously you need somewhere to sleep, eat, bathe and relax in comfort.
You might have enough space for you now, but what about the future? If a partner moves in, children (or pets!) arrive, you might need more in the future.
Think about the space around you too. Flats and apartments are great for giving you your own space, but what if it's sunny outside? Do you need a balcony or a park nearby? Are you happy with a backyard in a terrace, or would a new build give you the garden you'd love?
What about your possessions? Is there somewhere to park a car? Is there somewhere to store your things? Would a loft or a garage come in handy?
Leasehold or freehold?
Especially when looking at flats or apartments, find out if you're buying the freehold (the land the property sits on) or the leasehold (the right to own the property until the lease runs out). With leasehold properties you might have to factor in paying ground rent or a management fee on top of your mortgage.
Estate agents are there to sell a property, but making sure it's completely right for you is down to no-one but you. Find out some of the things you should ask when you go to view a property.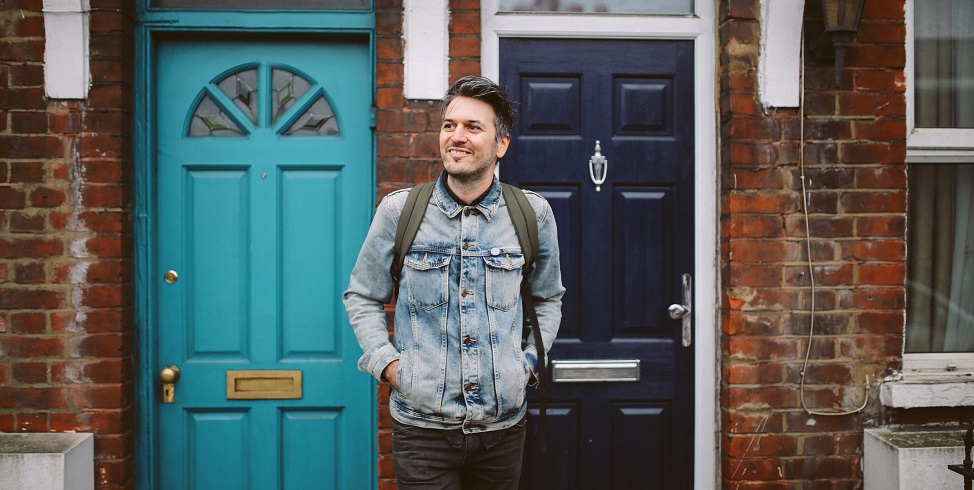 When you go to view a property one of the most important things to remember is that the estate agent gets paid by the person selling the property, not you. So it really is down to you to make sure you ask the right questions. It's worth taking someone with you, who might spot things you don't. Also try to make visits both at night and in the day so you get a more realistic view of what the property and area is like.
Checking the physical condition of the property is vital. Improvements might have to be made, and you need to get a sense of how much they will cost and ensure that it is reflected in how much you offer. Check for:
Structural problems – Look out for cracks and leans.
Wiring and electrical – Don't be afraid to switch lights on or off and check where the electrical points are.
Boiler and plumbing – Ask when it was fitted and when the boiler was last serviced. There's nothing worse than not having hot water or heating.
Woodwork and windows – Does the property have double glazing? Will the windows and doors need to be replaced?
Damp proofing - Look out for mould and musty smells.
Insulation - Looking in the loft could save you a fortune on heating bills.
Remember too to ask about the area. What are the neighbours like? Have the current owners had any problems with security? What is the local traffic like? Are there any other noise problems you should be aware of?
It's also good to know which direction the house faces. South-Facing back gardens could be a good buy because they tend to be lighter and warmer. Don't forget to ask about the seller's position too. Are they looking for a quick sale? Have they already somewhere to move to? Why are they are moving?
Anyone can make an offer. The trick is getting one accepted. Here's some of the key things you need to know about making your offer.

It's very easy to make an offer for a property. But you're much more likely to be successful if you think carefully and do your homework before making that call. The first question the estate agent will ask is if you have the money in place. This is where an Agreement in Principle with a mortgage lender is invaluable.
Agreement in Principle
This is where a lender says that in principle they would be prepared to lend you a certain amount of money, based on the information you've given them about your income, outgoings and what you can afford. Getting this agreement in writing is well worth doing. It's not a guarantee. You still need to complete a full mortgage application. But it does indicate to a seller that you have started the application process and you are a serious buyer. In a competitive market it could give you the head start you need.