Shining a spotlight: Romance Scams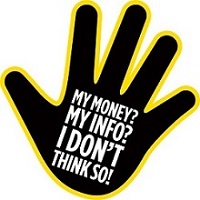 In this third and final article for our annual Financial Crime Awareness Week, we're focusing on romance scams.
You might also want to take a look at our earlier articles, where we put a spotlight on investment scams and rogue traders. We think it's essential to raise awareness of and increase understanding around financial crime for both colleagues and members – so we can all play a part in keeping your money safe and secure.
So what is a romance scam? How can you protect yourself from these types of fraudsters? And what should you do if you think you've been a victim of a romance scam?
What is a romance scam?
Also called a dating scam, or sometimes 'catfishing', these fraudsters set up fake profiles on dating websites, apps or social media to form false relationships with people. They're calculated and manipulative, triggering emotional reactions and often playing a long game to build trust with their victim.
Ultimately, they're trying to defraud the person out of significant sums of money. This may be subtly, by slowly asking questions which gather personal and financial information, in order to steal their identity. Or alternatively, they may directly ask for money. For example:
Saying they want to visit you, but that they need help to pay for their flight or visa.
They might claim they've been a victim of a crime, or a string of bad luck, and they need help to get back on their feet.
You might be told that their family member is poorly and they need help to pay for medical treatment.
An example…
A member visited a branch to arrange to transfer a large sum of money abroad. Ultimately, they were trying to help their partner travel over to the UK from abroad. They'd been told if they transferred the money to a 'middle man', that person would send it on to their partner.
They were promised they would be refunded once their new partner was in the UK, using money the partner would inherit.
Our member was very reluctant to believe this was a scam. The fraud actors had spent a long time building trust, even previously visiting the member and video calling them frequently. Ultimately the member said their partner had made other arrangements to pay for the flight, and the Society reported the concerns to the National Crime Agency.
What should you look out for?
There's a few warning signs you should look out for when it comes to romance scammers:
They may take on the identity of a person in authority, or that you would typically trust e.g. military personnel or professionals who are working abroad.
There may be inconsistencies in what their profile says, or what they tell you, and how they actually act. Like saying they're university educated, but they consistently spell things wrong and use poor grammar.
They'll probably escalate quite quickly from an introduction to saying they have strong feelings for you.
If you meet on a dating site, they'll try and move you to a more private channel to keep the conversation going e.g. email, phone or direct message. This is because they won't want the dating site provider to have any evidence that they've asked you for money.
They may refuse to video call you, giving a number of different excuses for why they can't.
You'll be showered with kind words and perhaps even gifts, as declarations of their love.
The scammer may ask you a lot of personal questions.
They may start feeding you a story of personal hardship, or suggest they want to visit – but that they need financial help with these things.
You might also be asked to transfer money or goods to other people or other accounts on their behalf.
If you're hesitant about sending money or supporting them, they'll become desperate or more persistent.
If you end up sending any sum of money, they'll start asking for more and more.
How can you protect yourself?
Firstly, and this is true for any kind of situation with your finances, take your time. As the national Take 5 campaign suggests, pausing for just five minutes to calmly and objectively think about whether the situation is genuine can make all the difference. In fact, remember these three simple rules:
Stop – always take a moment to stop and think before parting with your money.
Challenge – it's okay to reject, refuse or ignore any requests. Only criminals will try to rush or panic you.
Protect – contact your bank or building society immediately if you think you've been scammed, and report it to Action Fraud.
Then when it comes to romance scams in particular, there's a few things you could have a think about:
Remember the warning signs above. If you recognise any of those, think very carefully about how you interact with the person contacting you.
Never send money to someone you haven't met in person, even if you feel you've got to know them online.
Do a reverse image search of their profile picture to see if it's used against anyone else's profile, or if it's a generic picture from the internet. You can do this on popular search engines.
Never share your personal information.
Avoid sending photographs or compromising material which could be used as blackmail.
Never accept money from them and transfer this into someone else's account – this could be money laundering.
Only use trusted dating websites and stay on their messenger channel, rather than switching to email, phone or instant messenger.
Read their profile very carefully and then think about what they've told you – does it all add up?
Trust your instincts – if something doesn't feel right, even if it's small, you're right to be cautious.
What should you do if you think you've been a victim of a romance scam?
We understand that being a victim of any kind of scam might feel embarrassing. And when it comes to romance scams, you might also be dealing with feelings of betrayal by someone you thought you trusted.
However we'd always encourage you to report your experience. You aren't alone, and you've no need to feel ashamed. Please consider:
Reporting the scam to your bank or building society. If that's us, please get in touch (Monday to Friday 8am-8pm, Saturday 9am-5pm).
Also reporting to Action Fraud, the UK's national reporting centre for fraud and cybercrime. You can contact them via their online form or by giving them a call on 0300 123 2040 (Monday to Friday 8am-8pm).
If you want to read more about other common scams, and get some more quick tips on how to keep yourself safe, take a look at our fraud guides.